This is probably the most selfish thing I'll ever write.  Thank God for Kendu Isaacs and his bullshit!
Mary J. Blige's ex-husband has apparently fueled the fire that MJB spits on her new album, "Strength of a Woman".  This week, Mary took to Instagram to share the album's release date and cover art. "Strength of a Woman" drops on April 28th.  And by the looks of the cover, the Queen of Hip-Hop Soul is reclaiming her throne.
While making the album, the nasty divorce between MJB and her now ex-husband has been making headlines.  Kendu Isaacs is reportedly requesting up to $129K/month in spousal support.  The couple do not have children together.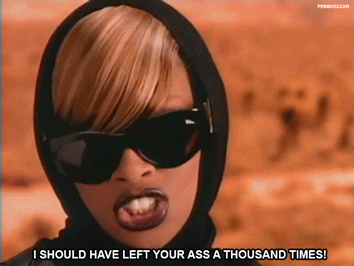 Mary's first single, Thick Of It, hints at vintage MJB, as she rocks a Yankee cap (a la Real Love).  Plus, you can feel the pain in her voice (a la My Life).  Watch the video here:
Again, thank you Kendu for being an ass-hole and bringing the soulful Mary J. Blige back to us.  If Mr. Isaacs is reading this right now, please click here for a list of jobs at UPS.